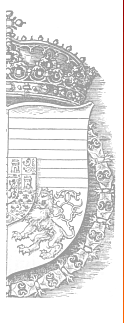 See also "In Dazzling Vocal Estate"
and "A Singer's Life"
Man About the House

By Brian Kellow, Opera News

"Not surprisingly, bass Paul Plishka sang best as Leporello . . ."
"The best of the soloists, not unexpectedly, was Plishka . . ."
"Paul Plishka as Alvise was as usual strong vocally . . ."
It is practically a commonplace for critics reviewing a performance of Paul Plishka to comment on his dependability as well as his artistry. A member of the Met since 1967, he endured the label "house singer" for two decades, only in recent years branching out to such major European houses as La Scala, Covent Garden and the Hamburg Staatsoper.
What is a "house singer" exactly? It isn't the most flattering label -- most often it is meant to describe a basically sound and reliable performer who hasn't the extra flash or brilliance for a major international career. At the Met, it also implies a certain favoritism from music director James Levine. It isn't quite a fair description of Plishka. True, Met audiences have seen him so often as Lucia's Raimondo, Prince Gremin and the King in Aida that it's easy to take him for granted. Counting the times he has sung Colline in La Bohème is like trying to calculate how many times Edward Arnold played a bank president in Hollywood movies of the forties.
When the Met gives him a first-class role, however, Plishka seldom disappoints. He contributed a Filippo to a 1984 Don Carlo that left many of his more celebrated predecessors in the dust, and his Leporello last fall was astonishingly moving -- it was described in these pages as "rich-voiced, witty . . . Without the usual buffo extravagances." This season at the Met -- his twenty-fifth -- he returned to the title role in Boris Godunov, which he first sang in 1983, after years of Pimens and Varlaams. OPERA NEWS spoke to him at his West Side apartment after he had tackled the role of the guilt-ridden czar the previous night.
BK: You've been singing in the Met's Boris, in one role or another, since the production was new in 1974.
PP: Yes. You know it's so hard to make it all come together correctly for a performance. You can go along for fifteen years without getting to the point were you really get it right, especially these days, when everything is done so far in advance. Someone may be ideal at the moment, but several years down the road, for whatever reason, that may not necessarily be so. This time around, we all felt good about each other. Back in 1974, the show had that feeling of being a unit, something that was alive from beginning to end, with no major flaws where the bridges were broken. But of course, over the years, there have been many broken bridges. So I was very happy with this season's cast.
BK: Tell me a little bit about how you got to the Met.
PP: Well, I was born in Old Forge, Pennsylvania. There were a lot of Ukrainians, Poles, Italians there. My family was Ukrainian, but I had a sense of really being an American. My grandparents came here in 1912, and my mother and father were born in the United States. [My grandparents] came from an extremely poor background, and they left because they were looking for a better life. They wanted to be as American as they could. But I did not have this sense of being Ukrainian until I was doing Boris at the Met. [An interviewer] said, "This should be easy for you, because you're Russian." And I said, "Well I'm not Russian, I'm Ukrainian." And when I said that, Ukrainians who had a strong nationalistic feeling for the Ukraine read that article and approached me. Came out in full force. They approached me with music [for Musical Moments, Plishka has recorded an album of Ukrainian songs], and also, it was around the time of Roots. It was a very enlightening time, to look back and discover your background.
I was interested in farming or football. I took guitar lessons later on, and my teacher would make me sing while I played -- things like "Love is a Many-Splendored Thing." At that point my father got a job in Paterson, New Jersey. It was my third year of high school, and I was singing in the chorus, and they offered me Judd Fry in Oklahoma! I just loved doing it. Then a group of friends, including the man who became my voice teacher, Armen Boyajian -- formed an opera workshop. They asked me if I wanted to be in that company, and although I'd already been bitten by this theater bug, I really didn't know much about opera. But I got involved for the next six or seven years. I did many productions -- Raimondo in Lucia, Guardiano in La Forza del Destino while I was still nineteen or twenty, Filippo when I was twenty-one. I was Armen's first student, and he was my first and only teacher.
It wasn't hard. You're so hungry to know more about it, it's easy. I took classes, sang in productions, went to standing room at the opera. One night my teacher and I went to a performance of Aida at the Met. It was not good, and my teacher was furious. He said, "If that's the kind of singing they have, I'm going to have you audition. You can sing better than that."
So I auditioned, and they were impressed. They put me in the finals of the Eastern regional auditions -- Loretta Di Franco won the auditions that year -- and told me to come back the following year. I studied a little longer and auditioned for the Met's National Company, which was headed by Risë Stevens, and they took me into that.
I worked for them for a year, and they folded. Then the Met was auditioning again. At the time they were looking for someone to be a cover for Fernando Corena -- someone for buffo parts. And Bing asked me if I knew how to do buffo, and I said, "Well, I'm not a buffo, but I've sung Bartolo in Figaro." He said, "Well, would you sing that for me?" And they offered me a contract covering. Fortunately at the time they also had another bass audition, and they offered him small roles, and he turned them down. They offered me buffo things, and I said, "Well, of course I'll do them, but would you also let me do other roles?" -- because this fellow had turned them down. My first season I did the Sacristan in Tosca, Benoit -- all these real ham, basso-buffo roles. But after two or three years, they realized that the voice was more than just buffo.
Plishka gives substantial credit for his enduring vocal security to his wife, Judy. An ardent opera fan whom he met while both were students at Montclair State College, she attends nearly all his performances at the Met -- often standing, so she can listen from the same perspective each night. She was at the previous evening's Boris and emerges drowsily from the bedroom ("I thought I heard the television ringing. Sorry. Telephone.") and sits at her husband's side for a good part of the interview.
PP: I enjoy singing in opera, but watching it is a bit harder for me. Judy is a bigger fan than I am. She goes to the same productions again and again -- she'll do a run of thirteen or fourteen Aidas or Giovannis in a row. As a singer, I need her. I never really hear myself, and she knows my voice better than anyone, knows when it's veering off the path. I've learned over the years to trust her completely. So many times I've been proven wrong. I get into a situation where I'm happiest -- usually a role where there's a lot of middle-voice singing, and you get the voice thicker and richer, and I'm thinking, "This must sound great." I've learned that once that starts happening, something's wrong. Because people will tell me to get it brighter, and when it gets to the point where it pleases them, I'm so upset by it, because to me it sounds like a tenor. But they say, "No -- that's what's projecting."
BK: Have you ever regretted that you made the Met your professional home, that you didn't stake out an international career early on?
PP: It's a Monday-morning quarterback kind of question -- a hard thing to look back on. At the Met, it's always been an upward ladder. Each season, I had something better to look forward to the following year. Part of that was my ability to do better, but also there are so many roles in the bass repertory. If you're a tenor, you're either a comprimario or you're in a major role. But for basses, there are many major roles. It can be dangerous: in my second season at the Met, I did 118 performances. A lot of the parts were small, but still I covered and worked and coached -- and I've seen that system destroy voices in a single year. My teacher came to orchestra rehearsals and listened to what was happening and fixed problems along the way.
But then I reached a certain point . . . look, an opera house has to have a varied menu. You can't serve beef bourguignon every single day. You get the same Filippo, the same Boris, and people get tired of it. An opera company has an obligation to the public to mix singers. So in the last seven years or so, I haven't spent as much time at the Met as I did in the past. To do the roles you want to do, you have to go to other places. But I've become very comfortable with the quality at the Metropolitan. Sometimes to go somewhere else and do a Filippo in a second- or third-rate situation is less desirable than doing Raimondo in a first-rate situation. I've gotten spoiled in many ways. I've dealt with the best for so many years. If you look on the roster and see me doing Bohèmes and Lucias and things like that, generally it's for that reason. Since the Met has given me things I've wanted to do, I feel I should help them maintain the level of their entire casts by doing some of these things.
BK: What about the term "house singer"? Some people equate it with a lack of temperament.
PP: When you try to make yourself into a superstar, you develop a superstar's personality. So then when you go onstage as all these different characters, you're never credible. If you can retain some kind of anonymity, some kind of blandness to your own personality, I think it's easier for you to make these characters more acceptable to the audience.
BK: Leafing through your reviews, I noticed a distinct pattern: critics seem to focus on your reliability as much as anything else. Does that bother you?
PP: No. I can accept that. I get a little upset with being taken for granted. It's a very delicate subject. (pause) I think those reviews were a sign of quality work. The only thing I really get upset with is when a writer reviews your performance the way he would like to see it. Because I do believe there are so many ways to create characters. If every Leporello were identical, you could see one show and never have to see another. A reviewer should try to make sense of what the performer is trying to do with the character, and the way he's trying to plumb it, and review his effort in creating that impression. He can say, "Well, this is not my idea of the way this should be done, but . . . he achieves 'x' and 'y' and not 'z.' I do have to be pleased with the way I've been received by the press over the years. But a lot of times they'll review a Lucia or something like that, and they use the word "stolid," which means to me they find me a little boring and heavy, not vital. Look at those roles. I cannot go out there as Raimondo and chew up the scenery. You have to put yourself in relation to the other characters onstage. You cannot do Raimondo like you'd do Boris or Méphistophélès. Very often I've gone through a series of roles like that, roles without a great deal of energy in them. That can be bad scheduling -- you're not mixing the roles well enough.
BK: Have you ever regretted that you haven't had the opportunity to do more adventuresome roles at the Met?
PP: People have told me I should be doing Robert le Diable, Ivan the Terrible, all these exotic pieces. But why dig up some of this repertory to make it come to the Metropolitan? Sure, aficionados are going to come to the first two or three performances, because they've never seen it, and they'll never see it again. There will be major coverage, and all the reviewers will be there. But then the Metropolitan is stuck with it for twenty years. And they'll be giving out tickets by the handful. Once the singer it was built for can't or doesn't want to do it anymore, who wants to do it? You're stuck with third- and fourth-rate singers to do this music. So I've tried to do what I do really well, and do a lot of it.
BK: How do you feel about the emergence of the stage director as a major force in opera?
PP: I saw a bit of the Peter Sellars Don Giovanni on television the other night. As a television production, I find it fascinating. In a theater, I think it would drive me nuts. At the Met, we're stuck with the Mozart form and style of music, and the way that Sellars uses the style for different purposes -- he takes it apart completely -- I find quite interesting. Television really makes it work -- the close-ups, the facial expressions and reactions on the singers, and so forth.
BK: What about the new age of singing actors compared to the traditional opera stars?
PP: I think you're talking about two different art forms. I don't think the Met is the place for all these offbeat stagings and contemporary operas. Jimmie Levine has branched out as far in that direction as the Met should go. New York needs a major, credible experimental opera house. Some patron who wants to leave a mark on the artistic world could do no greater deed than to endow an experimental theater for opera. It's going to be expensive, but there would be statues built to that person someday.
BK: When you give recitals, do you find that presenters pressure you to sing more arias than legitimate song repertory?
PP: I find that presenters don't ask for much at all, which I think is a pity. Being an opera singer, I've presented a program of songs and as an encore I will do a traditional opera aria. What happens is that a lot of people in the audience come up afterward and ask why you didn't do more arias. If you're hiring a singer, you have the right to request a good part of the program, instead of just having it be pot luck. I hate to bring it down to the lowest common denominator, but if you're buying a car, you don't put down your money on the counter and say, "Send any car to my house, please." Presenters often seem afraid to suggest what they might want from you, but they should, especially when they have a certain audience in mind.
BK: One last question -- how do you do that spectacular fall down the steps at the end of Boris?
PP: Boris is probably the greatest role in the bass repertory, and the Met is the greatest opera house in the world. If you were to fall and break your neck, what better way to go? I do have a few tricks, but I keep them to myself. The hit is quite hard, and it knocks the wind right out of me. But I'm suddenly so relieved at that point -- the physical hit is sort of like a shot of brandy after you close a deal.
Opera News, March 30, 1991